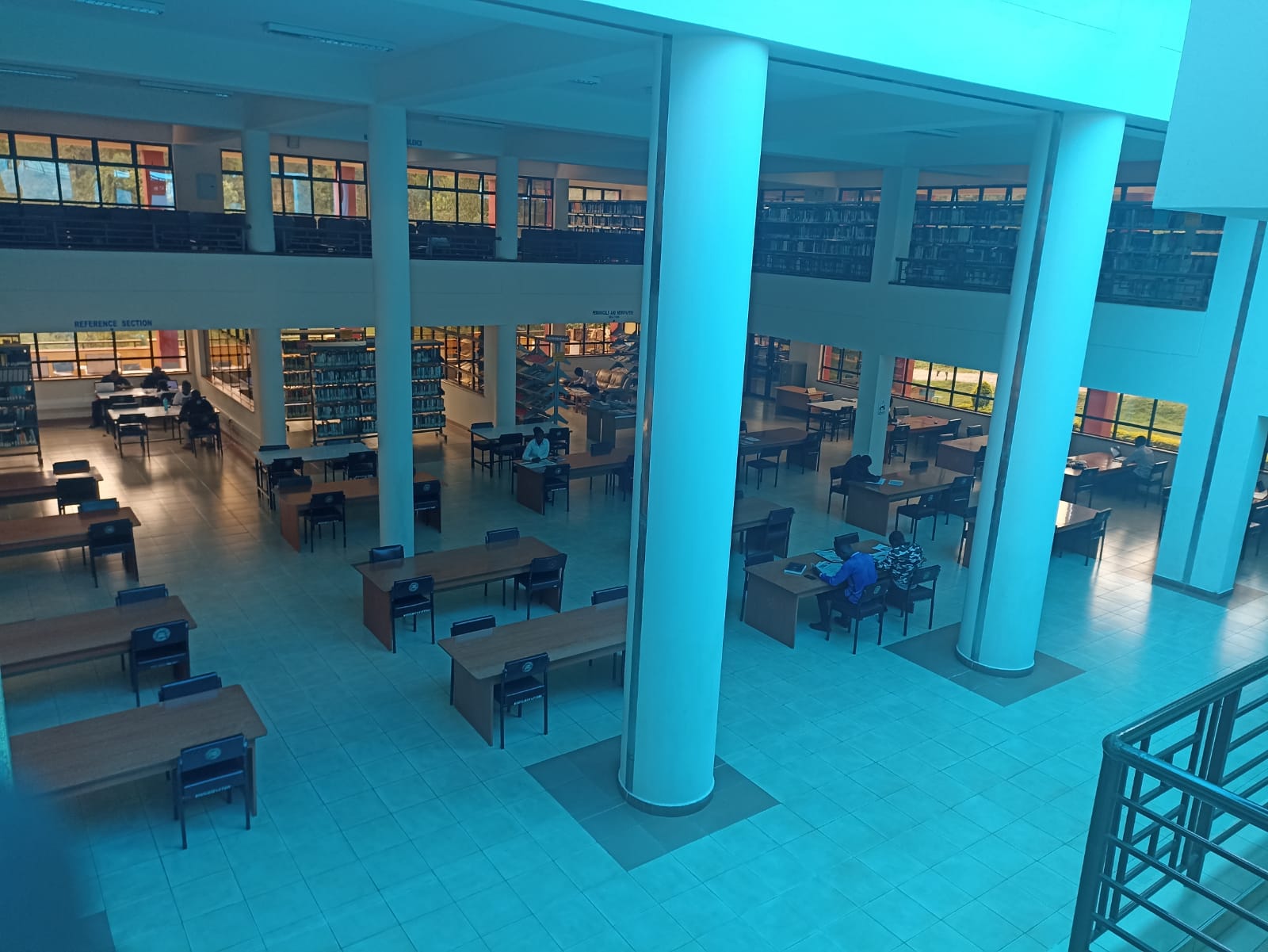 Below is a list of rules and regulations
Order and silence must be maintained at all times in the Library.
- Briefcases, bags, overcoats, hats, umbrellas, etc., are not allowed in the library.
- All persons entering the library must show their university Identification at the entrance.
- All persons leaving the library must show all their documents to the Security staff at exit.
- The library will not take responsibility for loss or damage of personal property left in the
reading and baggage areas.
- Ink bottles, paints or any item which may accidentally damage library materials are not
allowed into the library.
- Damage of library materials, equipment, property, or building is prohibited and must be
reported immediately to library staff. Those responsible must pay for the damage.
- The Library reserves the right to ask any person to stop using computer equipment if the
library staff has reasonable grounds to believe that that person is misusing it.
- Computers are provided for the purpose of research and other educational endeavours.
Misuse of these facilities e.g. game playing, personal Email, E-trade, hacking and change
of PC or Network settings, online application or registration is prohibited.
- Food, drinks, edibles i.e. Chewing gum, biscuits etc wet umbrellas and any other materials
that might damage library materials or property should not be brought to the library.
- Stealing and attempting to steal library property is an offence. The offenders, if caught, will
pay three times the cost of the material.
- The University Librarian will suspend any user whose conduct in the library is unbecoming
or disorderly or causes damage to Library Materials or Property.
- Any borrower who fails to return or renew a long-loan material is charged a fine of 10/=
shillings per material per day, up to 30 days. After 30 days, the borrower is billed for the
material.
- Short loan materials are issued for a maximum period of 4 hours. Any borrower who fails
to return a book from the Short-loan collection or Africana at a stated time shall be charged
a fine of Kshs20/= per material per hour. Note that Sundays and Public holidays are included
in calculating all the fines.
- Any user with overdue materials will not be allowed to borrow any additional materials
until all fines are paid.
- Users are responsible for checking that the books they borrow are not damaged before they
are borrowed, otherwise, they will be held responsible for the damage.
- Every reader entering the library should deposit their belongings at the property counter
- Incase of a power outage/blackout every reader MUST clear from the library within
15 minutes It is an offence to be found in the library after the 15 minutes of the
power outage/blackout
- Cyber Library is to be utilized for academic purpose only.
- Online chatting in the cyber- library is not allowed.
- Users are not allowed to carry eatables and drinks in the cyber Library area.
- Readers are not to share their e-mail ID and password with other students.
- Changing the setting and display of the computers kept in the cyber library/reading hall is
not allowed.
- Playing games on computers is strictly prohibited in the entire library premises.
- Students should take care of their pen drives, CD/DVD ROMs, Cell Phones and wallets.
- Use of internet for any commercial purpose is prohibited.
- Users should not interfere with or disrupt network services or equipment.
- Disruptions include but are not limited to:
i. Distribution of unsolicited advertising
ii. Propagation of computer worms or viruses
iii. Software Piracy
iv. Violation of copyright law and infringement of copyrighted material